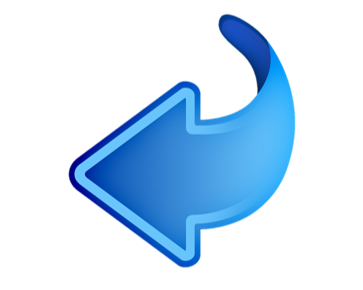 Quick Inquiries ? Ask Now
See What Travelers Say About Us
Convenient place away from the beach but easy access to most places

PRIVATE VILLA: House was great for our family group. Not on beach but still easy to get to the main beaches on the northern part of the island and to various grocery stores so convenient to be sure. Stayed: March 2018 | Opal Jewel Four-bedroom villa - OJ88 |Reviewed on TripAdvisor

Gated Community close to golf course and beaches

GOLD COAST ARUBA: A big gated community with Villas, Condos, townhouses for rent. A great vacation rental place with lots to do. Tierra Del Sol Golf Course is across the street. White Modern Cuisine is in this complex. Three beautiful pools. Stayed: March 2018 | Reviewed on TripAdvisor

Aruba Condos

PALM ARUBA CONDOS: Really love the area. The rooms are well kept and well stocked. The staff are very friendly and helpful.  Stayed: February 2018 | Reviewed on Booking.com

Better then hotels

GOLD COAST ARUBA: Very nice community with three pools and very good restaurant in the clubhouse. Tennis court and excellent gym. Very close to the beaches. You rent for a week or a months Very reasonable rates
There are a lot of first-class restaurants on the island and plenty, not expensive Stayed: October 2017 | Reviewed on TripAdvisor

Very Good

PALM ARUBA CONDOS: The size of the apartment and the Confort. Pool, Barbecue area. Stayed: January 2018 | Reviewed on Booking.com

A Delightful Month at Palm Aruba

PALM ARUBA CONDOS: My wife and I have spent a number of years coming to Aruba for the month of February. We had an exceptional stay at Palm Aruba condos. Carlotta, the general manager, and her staff, together with the management support of Prestige Realty, are extraordinary people. They are attentive, caring people who do everything possible to make your stay enjoyable. The apartments are beautiful and the complex is delightful and private. We are going back next year to Palm Aruba and cannot wait. It is a wonderful place to stay! Stayed: February 2018 | Reviewed on TripAdvisor

Amazing place to stay!

PALM ARUBA CONDOS: Palm Aruba was exactly as pictured (maybe even better!) Our place was modern, extremely clean and well spaced out. The staff (especially Aislinn at front desk) were amazing and very helpful. I would definitely recommend Palm Aruba! Location was great too! Stayed: January 2018 | Reviewed on TripAdvisor

Lovely stay

PALM ARUBA CONDOS: Had a great relaxing family time. A very clean facility, friendly staff, and convenient location. Would highly recommend to anyone looking for great accommodation at a reasonable price. Loved the park, pool and tennis court. Stayed: January 2018| Reviewed on TripAdvisor

Comfortable and Convenient!!!

PALM ARUBA CONDOS: We loved this condo. It is within walking distance to some great restaurants, it has a wonderful and uncrowded pool, the rooms are super clean and well stocked, and the staff are fantastic. We loved the island and the condo so much, we have already booked again in July!!! Can't recommend this place enough. While it's not on the beach, it also doesn't limit you to spending time on one beach and since we rented a car we were able to visit 6 different beaches, all with a different feel and enjoyment!! Stayed: April 2018 | Reviewed on Expedia

Luxurious condos

PALM ARUBA CONDOS: I've visited Aruba quite a few times and stayed in all different locations. This place is the only one that I can say I would definitely go back. Close to the busy beach and the restaurants but also private. We stayed in room 202 and it was a wonderful experience. Stayed: April 2018 | Reviewed on Expedia
Check Out Our Video & Feel The Difference
Our properties are unique because of their location and it's beauty. Everyone who visits falls in love and wants to stay! The indoor/ outdoor features and peaceful feeling helps everyone feel relaxed and instantly at home.
Discover Your Ultimate Experience
It's so refreshing to find such a great place to stay away from all the hustle and bustle. The different resort  are very accommodating and the properties are a great escape for all to enjoy.
Enjoy a Fantastic Vacation at Aruba Beach Condos
Vacations are the most important breaks for people with hectic lives. People work all the time, and in between all the hustle, they indeed require some rest, here we come up with the best Aruba condos for rent to make your vacations more memorable. It is essential that the place one is planning to visit is well equipped with all necessary facilities and is affordable. At Comfort Rentals Aruba, we provide the best Aruba Beach Condos which will satisfy all your needs.
The availability of such places is in abundance, but it can only be effective if you can choose the best. The Aruba Beach Condos which we provide, we try to make every experience for the visitors memorable by providing fully established accommodations.
Some of the exclusive facilities that you can enjoy at our Aruba Vacation Apartment are discussed below.
The first advantage that our services offer is that there are facilities available for the whole family. Whatever the size and the age composition of the family, we provide facilities at our luxurious Aruba private condos and apartments that meet everyone's requirement. If the number of kids in the vacation is more, then you can take them out in water and can even make sandcastles, which almost every child enjoys to do. All this you can get at our well equipped Aruba Vacation Apartment.
Food is an essential component to be looked into while choosing any service. We provide high-quality dining experiences for your family. At our Aruba Vacation Condo, we offer a variety of dining options such as family dinners or romantic dinners, etc. The food experience at our villas will undoubtedly be remembered by you for a long time.
Our services are unique because of our location as well. You cannot establish a vacation spot at any place. For this establishment, you need a perfect location that has favorable climatic conditions as well, and this too is solved by our strategically located Aruba Vacation Condo.
We are providing affordable Aruba condos for rent, the rooms are well maintained and spacious, which grants a significant level of comfort for you. After enjoying the whole day, you require good sleep and this is possible only when the dwellings are well-furnished. Also, the staff and the workers at our team are very friendly, and they will understand your problems if you face any, and will also assist you in exploring new things throughout your stay.
The escape that we all need from our busy work lives is best met with at Aruba vacation apartment & Aruba private condos. Our services work efficiently to provide the visitors with the best experiences that urge people to visit us again.
Featured Resort
Gold Coast Aruba

Book your deluxe condos, townhouses or villas at the upscale residential community of the island: Gold Coast Aruba. Several exquisite beaches, like the Malmok Beach, Boca Catalina Beach, Arashi Beach, and the world-famous Palm Beach are just a few minutes drive away.

Palm Aruba Condos Resort

Retreat to peace and quiet in a variety of deluxe one-, two- or three-bedroom available. Situated in the popular Palm Beach area, which is known as the place to be for great dining, exciting nightlife, endless shopping facilities and of course the beautiful white-sandy Palm Beach itself!
Family Friendly Vacation

Fun for the whole family abounds at these beachfront vacation rentals. Take the kids out on the water or build sandcastles on the pristine beaches. Aruba will bring your family closer and make lasting memories.

Fine Dining Experience

Need some time alone with your loved one? Aruba is just what you are looking for. Romantic restaurants, picturesque beaches and breathtaking sunsets will give you the romance you crave and build love for a lifetime.